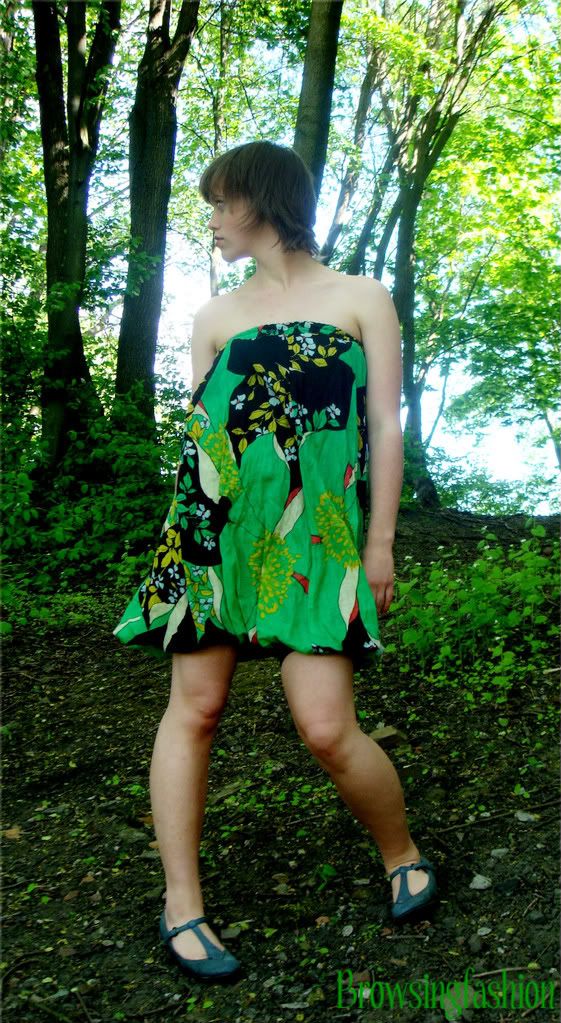 Grön-saken ovan inhandlades i Japan i form av en kjol som sedan kommer att användas endast som en klänning. Jag, SS, är väldigt kräsen då jag köper mönstrade kläder. Det måste liksom vara något speciellt tilltalande mönster som fångar min uppmärksamhet. Den här klänningen/kjolen har ett väldigt speciellt mönster och då jag såg den kände jag att jag måste ha den.

Den är lite ballong- och A-formad och passar därför alla former. Om man inte vill ha bara axlar kan man kombinera klänningen med stora halsband, cardigans, boleron eller toppar som man kan ha under klänningen. Har man långt hår behöver man inte alls bekymra sig över bara axlar för att det går lika bra att ha håret ner.




The green thing above has been bought in Japan as a skirt but from now on it'll be used as a dress. I, SS, am very picky when it comes to clothes with patterns.
The pattern on the cloth should be very appealing and special so that it cathes my attention. I felt an urge to own this dress as soon as I saw it.

It is A-shaped with a bit of a balloon-effect and that's why this dress would fit people of all kinds of figures. If you dont want your shoulders bare you can combine this dress with big necklaces, cardigans, boleros or tops that could be worn underneath. If you have long hair, just let your hair down so that they cover your shoulders.