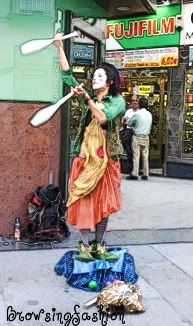 En av Madrids starkaste sidor hittar du under jorden, liksom i de flesta större städer är en fungerande kollektiv trafik a och o. Tror jag spenderade hälften av resan i en metro vagn, vilket i sig låter lite tråkigt, men har man inte hur mycket tid som helst på sig är det viktigt att smärtfritt kunna ta sig från ett ställe till ett annat.

Trots allt är nog ovan jord att föredra. Går du på en något större gata i Madrid bjuds det på många olika sorters underhållning, cirkusartister, levande statyer och musiker vart du än vänder dig, dessutom förvånansvärt få tiggare!


Här är några stiliga damer som fångade mitt öga runt huvudgatan gran Via. Jag tycker om den avslappnade men ändå genomtänkta känslan. Hemligheten är accessoraerna, kolla in väskorna, halsbanden, örhängena och skorna, små saker med stor betydelse!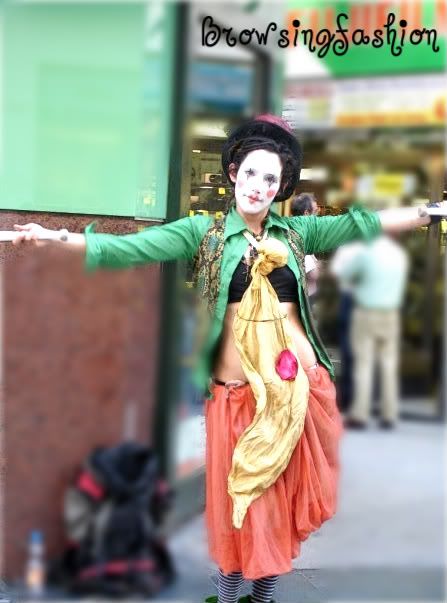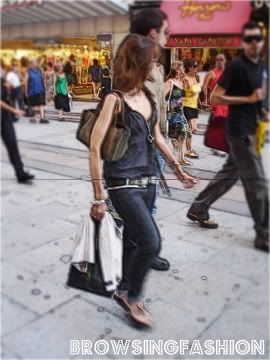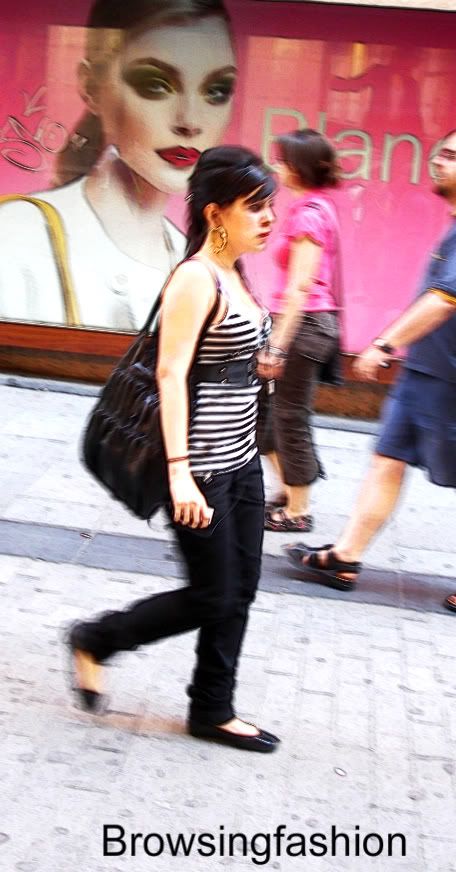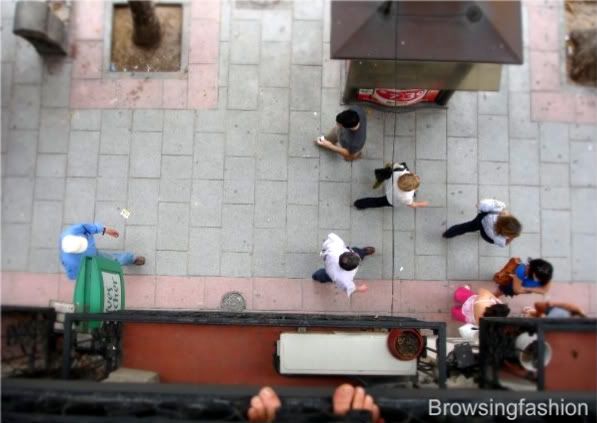 One of Madrids strongest sides is underground! Like in most bigger cities a smooth collective-transportation system is one of the key factors for the comfort. I probably spent half of the trip in the metro, which might sound a bit boring but if you don't have too much time it's important to be able to get from one place to another whitout too much trouble.

Still, I do prefer walking down the street, and especially in Madrid. Whenever you find yourself on a some what bigger street there is plenty of entertainment. Everything from circus artists to living statuettes and musicians, and surprisingly enough not so many roaming the streets begging!

Here are a cuople of ladies who caught my eye on the main street gran Via. I like their style for the relaxation, but still they give the feeling of having thought it through. The secret is accessories, check out their bags, necklaces, earrings and shoes, small things with great significance!